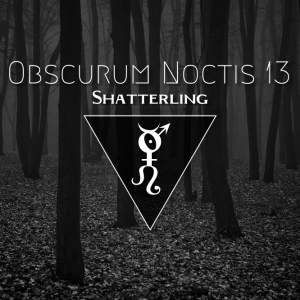 Mikael Salmela is an electronic musician from Espoo, Finland. He produces experimental and not-so-experimental electronic music with a beautiful but dark twist.
He has three active project aliases at the moment:
Shatterling is for his Hardcore, Crossbreed, Breakcore, Darkstep / Teknoid, Speedcore and other hard electronic styles.
Insectoid in Isolation is his project for IDM, Ambient, Breaks, Experimental, Future-Jazz, Techno and other various electronic tracks.
Causa Materialis is his alias for Drum'n'Bass, Dubstep, Neurofunk, Breakbeat and other break-oriented tracks.
http://www.soundcloud.com/shatterling
https://www.facebook.com/Shatterling-215798571796289/
∴ ∴ ∴ ∴ ∴ ∴ ∴
Obscurum Noctis is an on-line radio event hosted by Oneirich from the Horae Obscura Show.
Website: http://www.horaeobscura.be/
Tumblr: http://horaeobscura.tumblr.com/
Twitter: https://twitter.com/horaeobscura
Facebook: https://www.facebook.com/HoraeObscura
∴ ∴ ∴ ∴ ∴ ∴ ∴
The Relic & Starving Insect – The Lucifer Project
Mystification – Contaminated Soul
DHRC – Angry Modulation
Cubic Nomad – Outlander
Shatterling – Lantern Light
Hypoxic – Aftermath
Shatterling – Frostflood
Claps74 – Rational Betrayal
Shatterling – Bitter Hearts
Enrico Fuerte – Spit (Squashed by Embrionyc)
Der Heine – My First Day (Mindwalker Last remix)
Mindwalker – Far From You (Shatterling remix)
Kush – Fear Dynamics
Shatterling – Starfallen
The Relic & Dep Affect – Designation
Mute. – Hospital
Shatterling – The Difference Between Us (Machina remix)
Download:
https://hearthis.at/horaeobscura/obscurum-noctis-13-mabon-edition-featuring-traumatic-label-shatterling/
Stream:
https://www.mixcloud.com/uurObscuur/obscurum-noctis-13-shatterling/
(Visited 25 times, 1 visits today)