At the moment of death… What happens when we die? We don't know, do we. We can guess but that is all.
An auditive reflection on death and dying… Live every day like it's your last! That's all I can say.
Dedicated to all those who have passed, that we may remember them from time to time.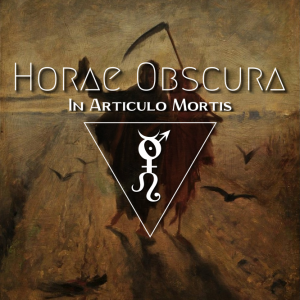 Original artwork: Jakub Schikaneder – Le Dernier Voyage
Dark Frequencer – Magic Circles [Antistatic]
Abteilung Des Intensive Sorge – Bewusstlosigkeit [CS Industrial 1982-2010]
Aden Ôhm – Arythmetic Movie [Pavillon 36]
Cathode Ray Tube – The Subtle Strokes [Component Recordings]
Acnode – Tandem C [tryr ]
Shea Bilé – Invocation Of Nothing [The Dark Tapes]
Monster X – Human Walls [Abstrakt Reflections ]
Thomas Park – Lurid Motion [Aural Films]
Skerror – Kagutaba [skerror ]
Vile Flesh – Poly Ticks [synth-me-label ]
First Rebirth – Never-Ending Nightmare [firstrebirth ]
Rentip – Dodecahedron Strategy [Crime League]
Oneirich – Sanguine [Component Recordings]
Stream
https://www.mixcloud.com/uurObscuur/horae-obscura-lxxxi-in-articulo-mortis/
Download
https://hearthis.at/horaeobscura/horae-obscura-lxxxi-in-articulo-mortis/
(Visited 71 times, 1 visits today)