Because everything can turn to shit at any given moment… Yes it can you now, but let's hope it doesn't shall we…
Anyway some nice electronica this week from the almighty Component Recordings, Germany's fine Raumklang Music and many other interesting tunes.
Also some local stuff! A track by yours truly, a great producer from my hometown called Poztman and from the Belgian coast SD-67.
Hope you enjoy this episode and if you do please share/comment/favorite, thanks!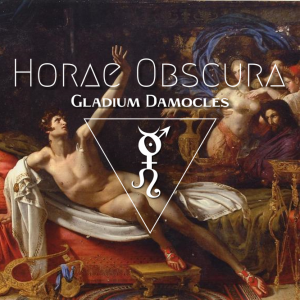 Original artwork: Antoine Dubost – Sword of Damocles
Lincoln Woods – Op8 [murmureintemporel ]
Poztman – Magenta [poztman ]
Cathode Ray Tube – $200 Air Jordans [Component Recordings]
SD-67 – Hillside [sd-67 ]
Miko Vania – Light From The Grave [Radioactive Wastelands]
SiJ – Elemental Oscillations [Abstrakt Reflections (Bandcamp)]
Poztman – Sea of Hearts [poztman ]
Lincoln Woods – Op4 [murmureintemporel ]
Oneirich – Indecisive [Component Recordings]
Pattern Behavior – The Next Best Thing [Component Recordings]
Eisentanz – Meson [Raumklang Music]
[basementgrrr] – What We Fear [Raumklang Music]
Miko Vania – Tribal Break Dance [Radioactive Wastelands]
John Healy – MillPrac4fin [Welsh Modular Alliance]
Stream
https://www.mixcloud.com/uurObscuur/horae-obscura-lxix-gladium-damocles/
Download
https://hearthis.at/horaeobscura/horae-obscura-lxix-gladium-damocles/
(Visited 35 times, 1 visits today)