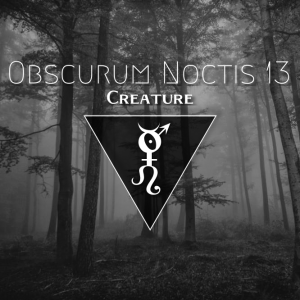 CREATURE is a Doomcore/DarkTechno/Industrial/Hardcore, Producer & DJ, from Montreal, Quebec, Canada.
Creature is the new (as of 2016) project from Dj Na, delving deep into the darkness of electronic Doom.
https://www.mixcloud.com/nathan-gau/
∴ ∴ ∴ ∴ ∴ ∴ ∴
Obscurum Noctis is an on-line radio event hosted by Oneirich from the Horae Obscura Show.
Website: http://www.horaeobscura.be/
Tumblr: http://horaeobscura.tumblr.com/
Twitter: https://twitter.com/horaeobscura
Facebook: https://www.facebook.com/HoraeObscura
∴ ∴ ∴ ∴ ∴ ∴ ∴
1 RagnaRok & How Hard ft Kayti Grüb – Tales From A Broken Butterfly
2 Cyberstruct & Embrionyc – There's A Light On The Horizon
3 Hypoxic – Never
4 Shatterling – Frostflood
5 Hypoxic – Leviathan
6 Jenova ft. Spindo – Machine (Cyberstruct Remix)
7 Cyberstruct – Forever An Unfulfilled Dream
8 Xaero & Cellmac – Dreaming Is Dead
9 CRPTC – Spiral Of Anger / Shellshocked
10 RagnaRok – MK Ultra
11 Creautre – Behind You (Unreleased)
12 Succubus Helna – Don't Leave Me Behind
13 Embrionyc – Across The Sea (Mindwalker Remix)
Download:
https://hearthis.at/horaeobscura/obscurum-noctis-13-mabon-edition-featuring-traumatic-label-creature/
Stream:
https://www.mixcloud.com/uurObscuur/obscurum-noctis-13-creature/
(Visited 63 times, 1 visits today)