Captain Howard is back and he's gonna make you dance! Last time he played a more downtempo set you can still listen to that here:
https://www.thekultofo.com/darkness-with-the-captain/
Links:
https://www.mixcloud.com/howard7000
Horae Obscura is a weekly webradioshow bringing you the darkest, melancholic and eerie tracks the world has to offer! The show is curated by Oneirich and broadcast on Villa Bota Radio.
Website: http://www.horaeobscura.be/
Tumblr: http://horaeobscura.tumblr.com/
Twitter: https://twitter.com/horaeobscura
Facebook: https://www.facebook.com/HoraeObscura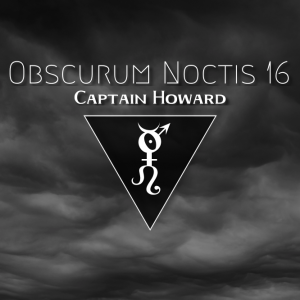 0:00:00 Flutwacht – Rostgeschmack
0:04:38 Twinkle – Tu Es Perdu
0:07:13 Fla Vector – Gen V
0:13:13 Nano.Strike- Sinister Impetus
0:17:47 Mon(o)taur – Razorwire (Compactor remix)
0:21:51 Tristan Perich – Noise Patterns (Section 6)
0:28:10 Noisesculptor – Personal Devil
0:32:39 This Morn' Omina – Obeah
0:36:11 Hysteresis – Echt
0:40:15 Moaan Exis – INVOK
0:44:00 Axkan – Nature's Revenge (Scared)
0:49:48 Non-Bio – Perfect
0:54:12 Glaukom Synod – Absoloz omogr v1.0.5
0:57:45 Prometheus Burning – No Known Cure
1:02:17 W.A.S.T.E. – Still Drunk, Still Crazy
1:06:33 ESA – Second Movement
1:13:25 Oureboros – Under The Black Sun
1:19:07 Somatic Responses – Slojm Dak 2b
Stream:
https://www.mixcloud.com/uurObscuur/obscurum-noctis-16-captain-howard/
Download:
https://hearthis.at/horaeobscura/obscurum-noctis-16-ostara-edition-captain-howard/
(Visited 116 times, 1 visits today)