I was crafting a drum'n'bass/crossbreed/hardcore mix when suddenly I saw that Bankizz label was doing a dj contest (yes I'm not a dj I know but still :p).
So I tweaked the set I already had a bit and sent it in! There had to be more then 50% Bankizz Label tracks in it…
And here's the end result! Hope you enjoy.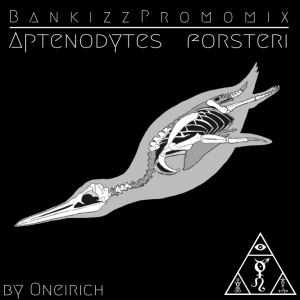 (0:00:01) Voice Of The Darkness (Dr1l VIP) – Dr1l & Eminescu [Crach Records]
(0:00:02) Kryzys – SDM (Subconsciously Deliberate Mistake) [Bankizz]
(0:00:03) NANAKA – Night Gathering [Bankizz]
(0:00:04) Dr Mathlovsky – Thanks For The Jacket [Bankizz]
(0:00:05) Dj Dmøncøre – Interference From Beyond [DJ DmønCøre]
(0:00:06) Skitzaph0nic – Skitzaph0nic – A New Warrior [Splatterkore]
(0:00:07) Fortitude – Significance [Bankizz]
(0:00:08) Snyde & KRIEG – Desirous [Bankizz]
(0:00:09) m1dlet – Dark Musical Tales [Bankizz]
(0:00:10) Dr Mathlovsky – Stilbrvch [Bankizz]
(0:00:11) NANAKA – Eternal conflict [Bankizz]
(0:00:12) A.L.F. – Darkness [Bankizz]
(0:00:13) Damaged Minds – White Light (Original Mix) [Crach Records]
(0:00:14) A.L.F. – Red Level Frontline [Bankizz]
(0:00:15) Volian Trains & Paintrigger – The Horror Night [Bankizz]
(0:00:16) Terroreast – The Way Of Fear [Battle Audio Records]
(0:00:17) Dr Mathlovsky – Checkov's Gun [Bankizz]
(0:00:18) m1dlet & DeepClusterz – Fear Is An Illusion [Bankizz]
(0:00:19) m1dlet – Do You Understand [Bankizz]
(0:00:20) NANAKA – it's call the street [Bankizz]
(0:00:21) Sadistic – Supreme Being [Ninja Columbo]
(0:00:22) Xeroderman – Annihilation Time [Bankizz]
(0:00:23) Doormouse – Ghosts [Doormouse]
Stream & Download
https://www.thekultofo.com/old-crossbreed-mix-back-online/
(Visited 141 times, 1 visits today)