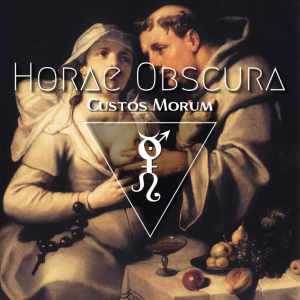 Fall is upon us and the days are getting shorter and shorter. You know what that means!
The darkness has returned and so did Horae Obscura.
We kicked off the new radio season with tracks from Section 27 Compulsive Masturbation Productions, Do What Thou Wilt Recs, Midnight Radio Compilation, Petroglyph Music, Section 27.
Covolux – Humans have nipples, get over it [Midnight Radio Compilation]
Miko Vania – Sinuous Grooves [Radioactive Wastelands]
Adeptus Mechanicus – Never forever [Midnight Radio Compilation]
Lex Gorecore – You're Not Lou Reed, So You Bleed [lexgorecore ]
Escaped Trees – Navigation on the Lethe [gerdaorden ]
Lomita – The Evil [Midnight Radio Compilation]
DeepDark – Aliens [Do What Thou Wilt Recs]
Jaime Munárriz – soft nipple shadow [Midnight Radio Compilation]
sentimental machines – for a perfect disguise [-NOT ON LABEL-]
[ònyma'kymæ] – kyma'validéthor [Section 27]
Gothick – Timeships of the Spider Lwa [Compulsive Masturbation Productions]
Backyard Ghost – Keychains And Snowstorms [Petroglyph Music]
Mitoma – Waxing Gibbous [mitoma ]
Hypercube – Mental Escape Pod – Chasng [-NOT ON LABEL-]
Stream
https://www.mixcloud.com/uurObscuur/horae-obscura-lxxx-custos-morum/
Download
https://hearthis.at/horaeobscura/horae-obscura-lxxx-custos-morum/
(Visited 72 times, 1 visits today)