I always give a working title to the episodes before I hunt a fitting cover and title. This one was called "kutdag" it's Dutch for a shitty day… Well to be even more specific it means Vagina Day, lol.
The final title is Semel in anno licet insanire or "once in a year one is allowed to go crazy". So yeah dreadful and crazy music to forget another shitty day.
And there's a lot of Belgian stuff too in this one! Tracks from Wagonman, Be The Hammer and Mathlovsky! Hope you enjoy.
Original artwork: Franz Seraph von Lenbach – Voluptas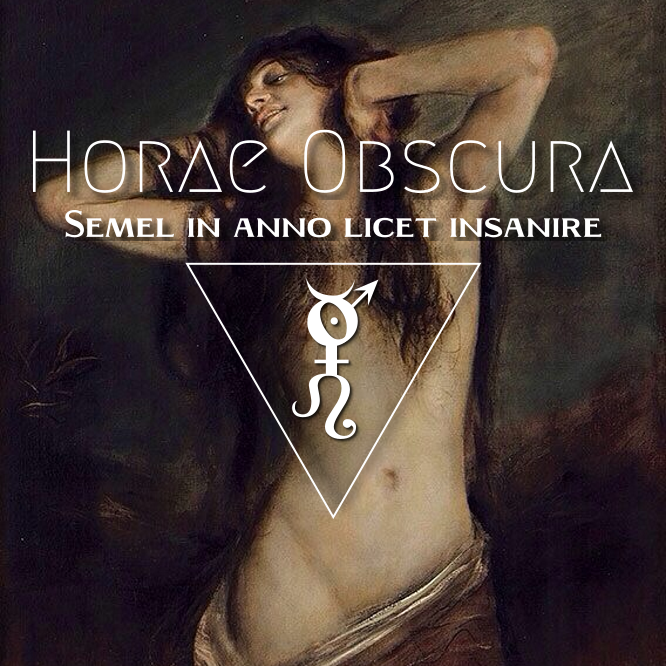 auswalht – hail tyr [liyrauswalht ]
Phase 1 – This is not real -Mp45 (Remix Arte Disfuncional) [mp45 ]
Paragraphs – Fuck Sport [youstolemydomain ]
THE BOX vs. ALEŠ VESELÝ – Selection 3R [CS Industrial 1982-2010]
Akani vs Dr. Kontra – SEX MAGIC RITUAL KØRE [Dr Kontra]
EON – Sub Dig-Falling Walls [Wall Noise Action]
Be the Hammer – Shapeshifter [bethehammer ]
fp – circ [Entity]
Mathlovsky – Opium Den [mathlovsky ]
Compadre Locura – EPA IS NOT DEAD [Cieliro Diystro]
wagonman meets blaastaal vierkant – Blaastaal Beat [soundcloud com]
Sirotek – Libido Land [Wall Noise Action]
Berger Rond – Du Noir Marre j`en ai [bergerrond2]
Angelina Yershova – FURIA [Merchants of Air]
[ówt krì] – Conflict Ascending [Midnight Radio Compilation]
Alexander Kopeikin – 23 Kopeks [clcx ]
Alessio Ballerini – VI [Galaverna]
Stream
https://www.mixcloud.com/uurObscuur/horae-obscura-lxxxvi-semel-in-anno-licet-insanire/
Download
https://hearthis.at/horaeobscura/horae-obscura-lxxxvi-semel-in-anno-licet-insanire/
(Visited 179 times, 1 visits today)