Splinter is a radio show on Villa Bota radio curated by F.L. from Bruges, the show is quite eclectic! Check it out.
There are also occasional live sessions called Splintersessies in Villa Bota. You can enjoy some live music and a drink during these live sessions. Check out his facebook page for further updates
mixcloud.com/viewmaster
facebook.com/splinterradio
Obscurum Noctis is an on-line radio event hosted by Oneirich from the Horae Obscura Show.
Website: horaeobscura.be
Tumblr: horaeobscura.tumblr.com
Twitter: twitter.com/horaeobscura
Facebook: facebook.com/HoraeObscura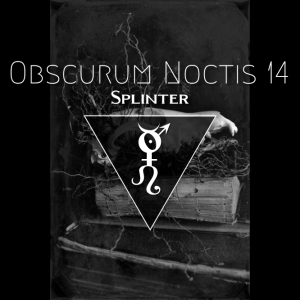 Ashtoreth – Sacred
Desiderii Marginis – Ephemeral
Black Sun – Hymn To Lucifer
Eluvium – Rorschach Pavan
BeNe GeSSeRiT – Femmes Aux Yeux D'Argile
All Shadows And Deliverance – 61114
Nordvargr – The Shadows Are Bent By My Presence
Dimitris Stamatelatos – Raindrops
Pieter Vermeyen – For You, My Love
Stream:
https://www.mixcloud.com/uurObscuur/obscurum-noctis-14-splinter/
Download:
https://hearthis.at/horaeobscura/obscurum-noctis-14-samhain-splinter/
(Visited 23 times, 1 visits today)