The Heart or Death, pity humanity is picking death lately. Well so it seems at least if you follow the media.
Perhaps humanity is picking the Heart more and more and we just don't know about it… Anyway pick the heart…
Next week last episode during the Obscurum Noctis event! More info in this week's newsletter! Subscribe on the website now!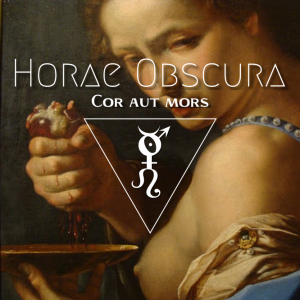 Original artwork: Bernardino Mei – Ghismonda with the Heart of Guiscardo (detail)
Attrition – The Mouthless Dead [attritionuk ]
Fractured Transmission – Breaking Through The Head [deathcampaudio ]
Contact Low – Nihilist [Wall Noise Action]
nobodisoundz – Later Otoomn Afte [Petroglyph Music]
Ade Hodges – Scrambled [Midnight Radio Compilation]
Bulkrate – Under the ice cold surface [Dark Winter]
DeepDark – To The Stars [Whales Devouring Hopes Records]
Levy Daal – Brain Damage [Compulsive Masturbation Productions]
Another Neglected Hobby – (Darker) At the End of the Day [anotherneglectedhobby ]
Broken Mind – Walkers [Xernex]
Araphel – Crevasse [araphel ]
Kraken – nachtschade [Spectre]
Stream
https://www.mixcloud.com/uurObscuur/horae-obscura-lxxix-cor-aut-mors/
Download
https://hearthis.at/horaeobscura/horae-obscura-lxxix-cor-aut-mors/
(Visited 116 times, 1 visits today)